100% Secure payment
2,000+ People book with us
Maharajah House
Karjat, Maharashtra, India
Upto 10 Guest
4 Bedroom
4 Bathroom
1 Pool
The sound of the gushing river, the soothing rustling of the leaves and the melodious birdsong. Immerse yourself in the wonders of nature at the magnificent Maharajah House. The home is split between two wings, connected by a glass-walled bridge that runs over a large private pool. The residential wing comprises four ensuite bedrooms and a TV room. A lift here makes the two-storied wing senior-friendly. The recreational wing boasts a beautiful dining room on the ground level and a glass-panelled lounge and bar on the upper level, offering uninterrupted views of the river and mountains. The various seating areas make ideal spots for conversations, games or just some solitude. Outdoors, the dining space transforms into a cozy movie-night setup for a relaxing evening with loved ones. While the home presents stunning architectural features and modern amenities, the highlight lies in the farm-to-table affair. With home-grown fruits, vegetables and superior quality dairy products, the menu at Maharajah House leaves little to be desired; from flavoursome Indian meals to Middle Eastern Tapas. Come experience the luxe, laid-back life in Lohono's Karjat.
Fine Dining at Maharajah House
Witness the bounty of nature at Maharajah House, a culinary journey that will elevate your taste buds and make your palette come alive with its 9-course tasting menu. Experience the highlight of your stay in an intimate outdoor setting under the stars. The exquisite dishes feature homemade cheeses, including Bovres, Halloumi, and Mozzarella to name a few, made from our very own Gir cow's milk and homegrown fruits and vegetables cooked in our own special spices and oils. Our menu provides you with the Finest & freshest ingredients organically grown in-house at our farm. Each dish is meticulously planned and prepped in advance to give you a complete authentic experience.
Treat your taste buds to a delicious raclette board produced at our own farm, paired beautifully with wines. Raclette is an aromatic cow's milk cheese that is salty, with a slightly sweet and nutty flavor. Watch it melt delightfully over an array of bread, pasta and grilled vegetables.
Gallery
View all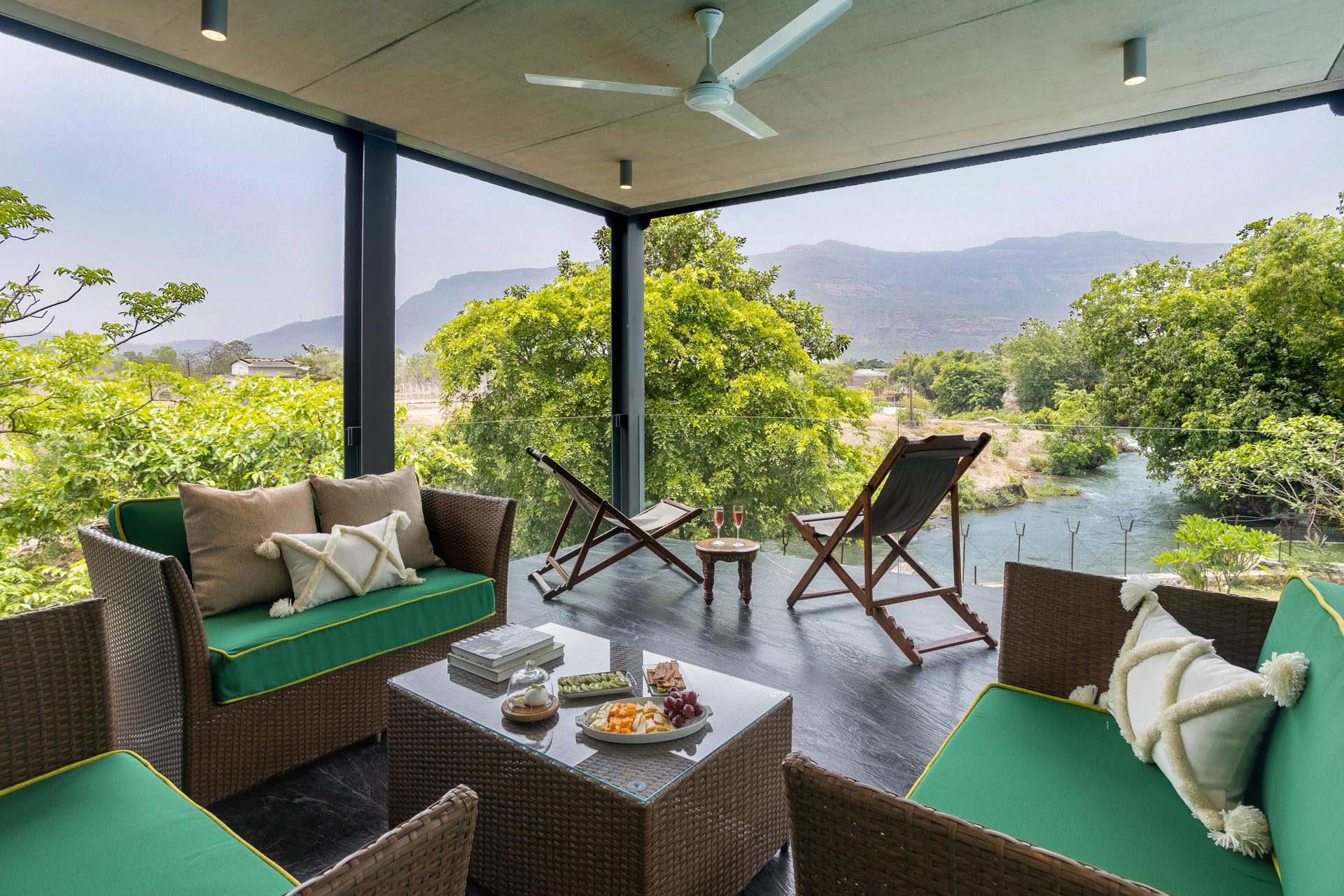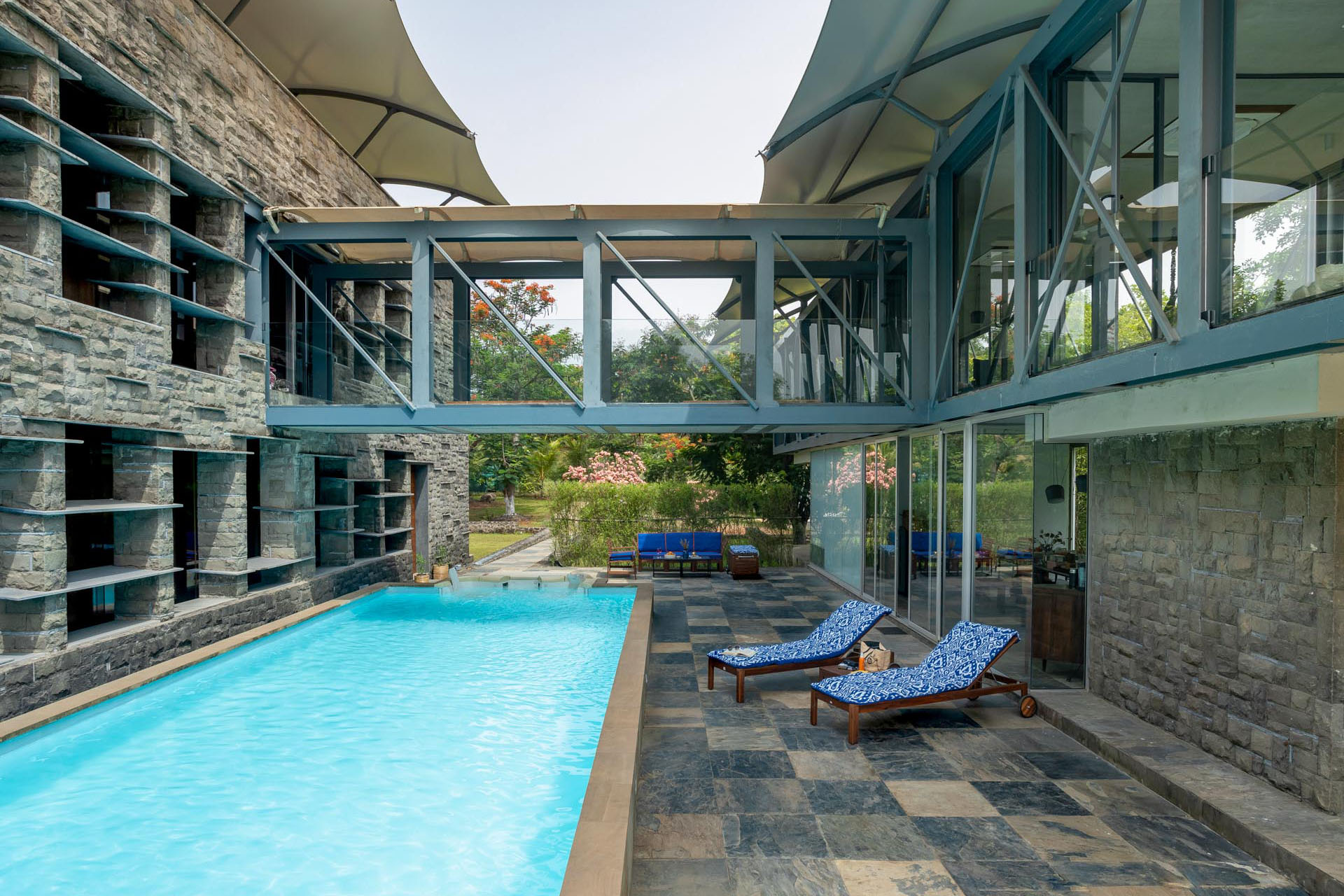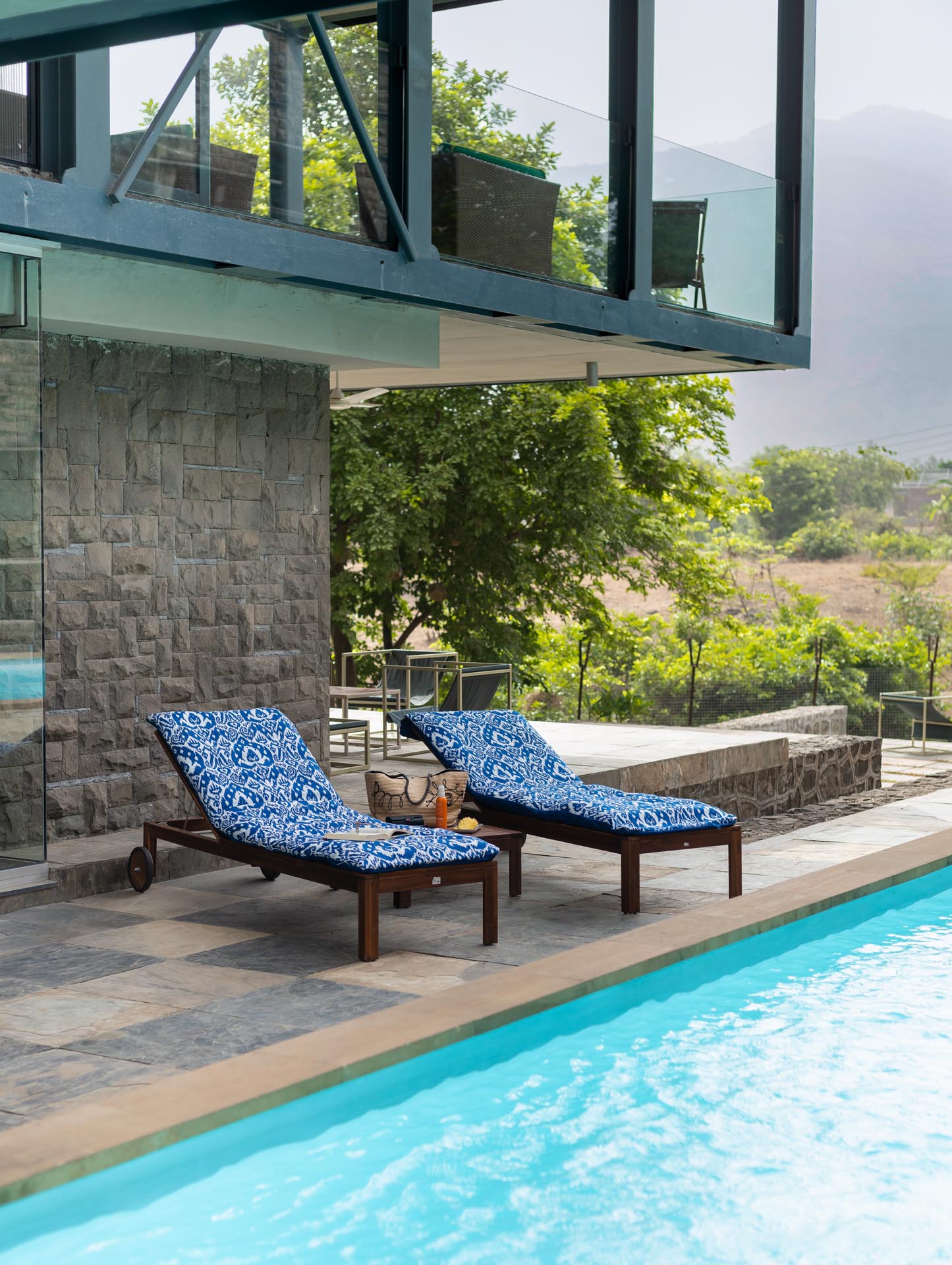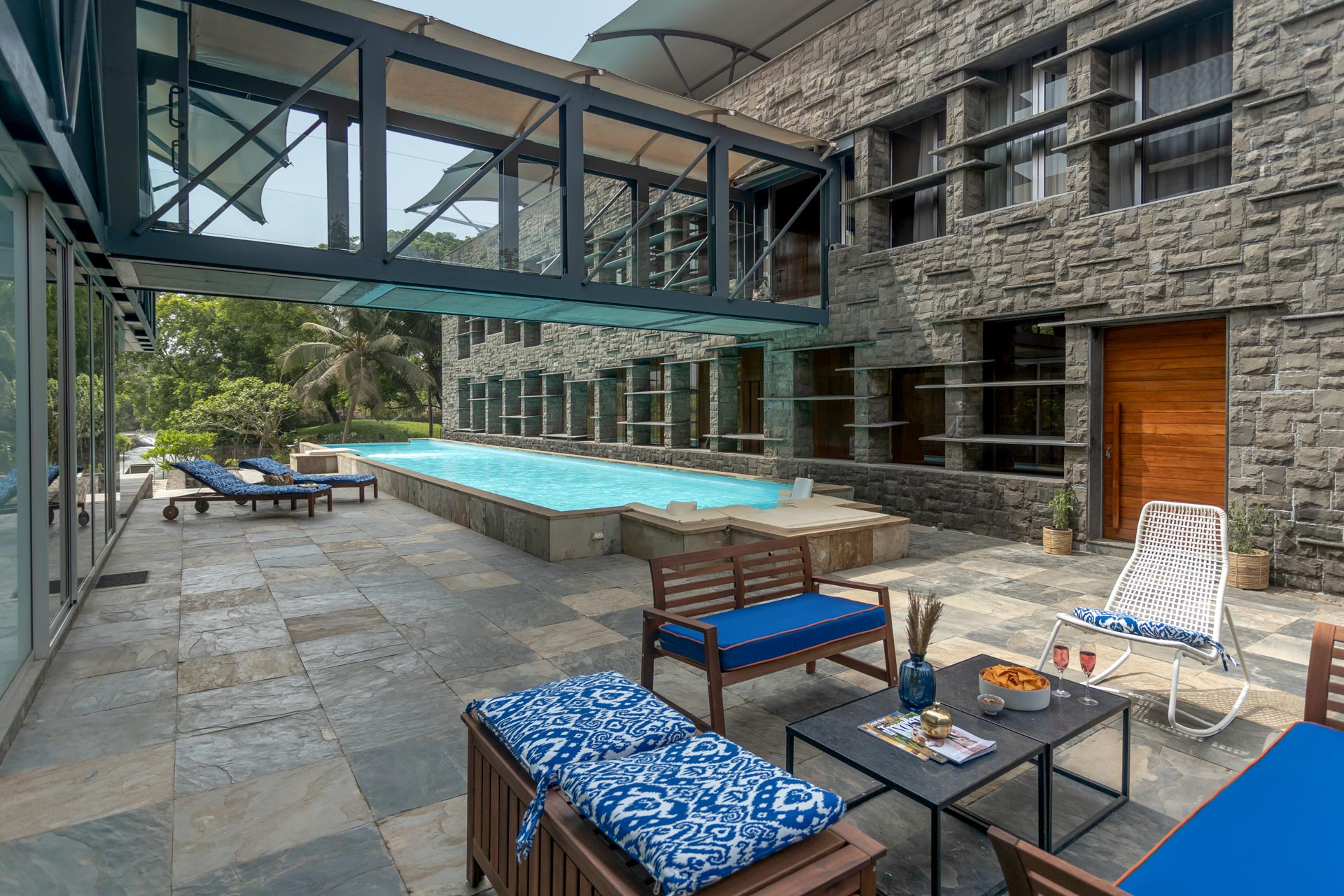 Every stay includes
Welcome
Housekeeping
Toiletries
Sheets & Towels
Caretaker
Breakfast
Security
Private Pool
Coffee Machine
Music Player
Gas Hob
Oven
Washing Machine
View All Amenities
Room layout
Bedroom 4
King Size Bed
Bedroom 3
King Size Bed
Bedroom 2
King Size Bed
Bedroom 1
King Size Bed
House rules

Guests are not permitted to make arrangements for any professional photo shoot for any sort of commercial/promotional/advertisement purposes and/or use the property as background for promoting any product as part of advertising or carrying out any commercial activity without the written consent of the owner.
All guests will be allowed to check-in only upon presenting ID proofs and complete COVID-19 vaccination certificates. Foreign nationals should present their passport and valid visa
Smoking and hookah (with staff supervision) are only allowed outdoors. This applies to e-cigarettes, vapes and cigars as well
Illegal activities including but not limited to carrying/consuming drugs/narcotics and carrying firearms/weapons are prohibited on the property. Management reserves the right to report any such activity to local authorities

To avoid disturbance to neighbouring homes, loud music should not be played post 10 pm
Non-vegetarian food is not allowed at this home
The swimming pool may be used till 10 pm. Guests below the age of 12 may use the swimming pool only with adult supervision
If inebriated, guests are not allowed to use the pool for their safety. Alcohol should be consumed responsibly
Massages will be allowed only in the designated area, not in bedrooms
Early check-in: While our usual check-in time is 3:00 pm, you may check-in from 1:00 pm onwards without an extra fee. If you wish to check-in between 10:00 am to 1:00 pm, an early check-in fee of INR 10,000 will be applicable. If you wish to check-in earlier than 10:00 am, the full per night rate will be applicable
Check-in time will be 3:00 pm on the arrival date and check out time will be 11:00 am on departure date
*Please note: Early check-ins and late check-outs are subject to availability
Late check-out: While our usual check-out time is 11:00 am, you may check-out till 1:00 pm without an extra fee. If you wish to check-out between 1:00 pm to 4:00 pm, a late check-out fee of INR 10,000 will be applicable. If you wish to check-out later than 4:00 pm, the full per night rate will be applicable
Orders for breakfast will be accepted between 8 am and 10:30 am. Breakfast service closes at 11 am.

Read more
Cancellation policy

For cancellations made up to 15 days prior to the check-in date, 80%* of the booking amount will be refunded via the original payment mode or 100% in the form of a future credit note, which can be redeemed at the originally booked Lohono Villa
For cancellations made 8-14 days prior to the check-in date, 50%* of the booking amount will be refunded

For cancellations made within 7 days prior to the check-in date, the booking amount will be non-refundable
Standard Cancellation Policy does not apply to peak or blackout dates. Refunds are only available if 100% payment has been made. Partial payments are non-refundable.
For additional information please refer to our Terms and Conditions

Read more