100% Secure payment
2,000+ People book with us
Ishavilas - 7
Siolim, Goa, India
Upto 16 Guest
7 Bedroom
7 Bathroom
2 Pool
Settled amidst a lush macrocosm in Siolim, just minutes from the Chapora river, you'll find the majestic Ishavilas. The Portuguese colonial architecture and handpicked artefacts contribute to making the villa a perfect blend of art and nature. With its seven grand bedrooms, stone statues that dress the garden, large private pool and personalized service, Ishavilas offers all the comforts of home along with an exotic and luxurious lifestyle. An ideal base to explore all that North Goa has to offer, it is a vibrant space that thrums with activities and also promotes wellness through a dedicated rejuvenation centre and Yoga Shala
Wellness at Ishavilas
While the lush surroundings of Ishavilas put you in a tranquil spell, an hour of expert-guided fitness will help to push your limits higher and will also increase awareness towards your mind and body.
Choose from a variety of workouts:
Functional Training
Stretching
Cardio Training
Dance
Strength Training
Yoga
You can train in a one-on-one session, powering your focus within, or opt for a group session, complementing each others' energy. Added to this is a specially curated menu sourced from seasonal, fresh produce that nourishes every cell of your being.
Wellness Package Starts - ₹4,000* Onwards
(Inclusive of 1 group wellness session and 3 meals)
+91 8430600600
Book your villa online and ask our Villa Specialist about the add on Wellness Experience
Gallery
View all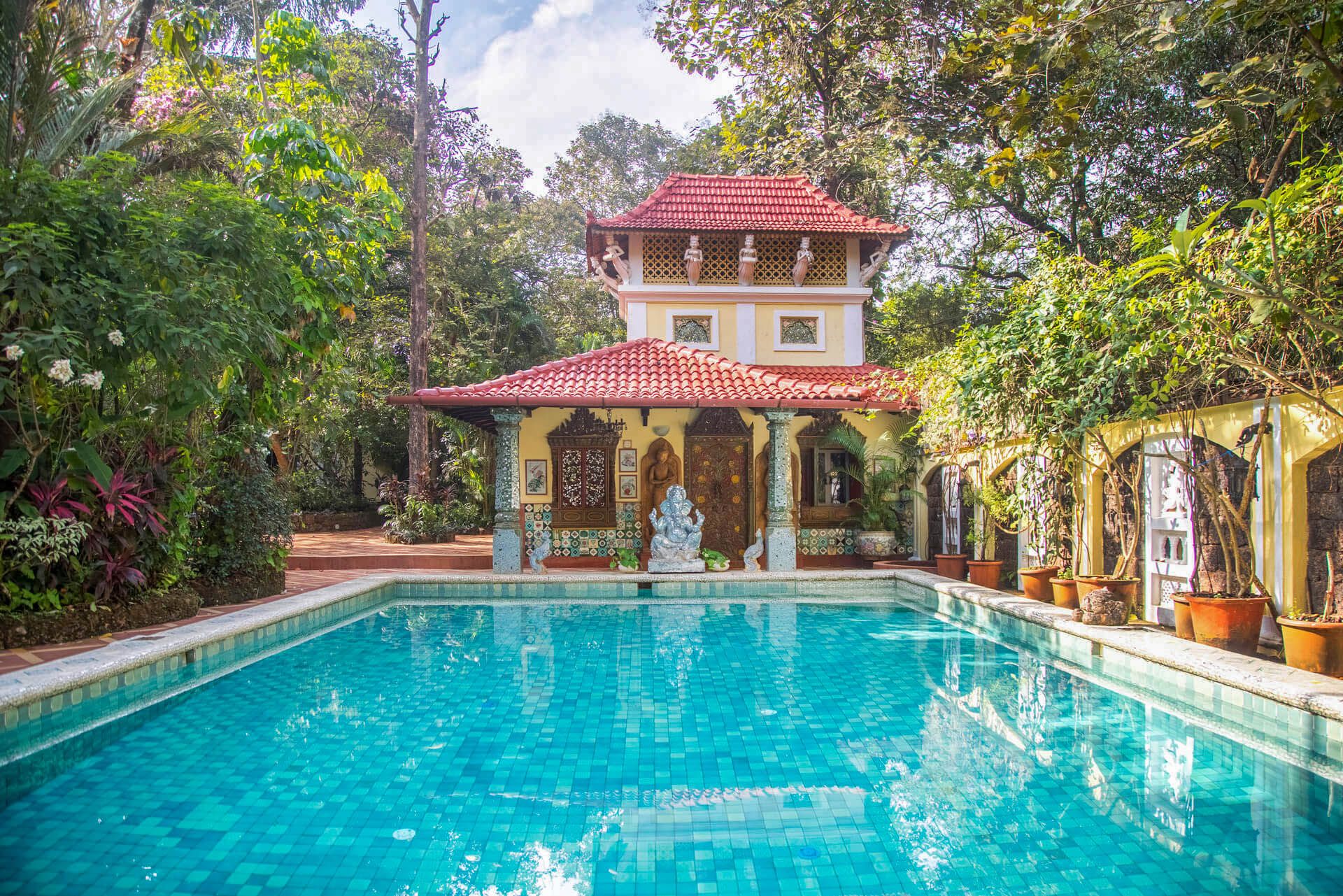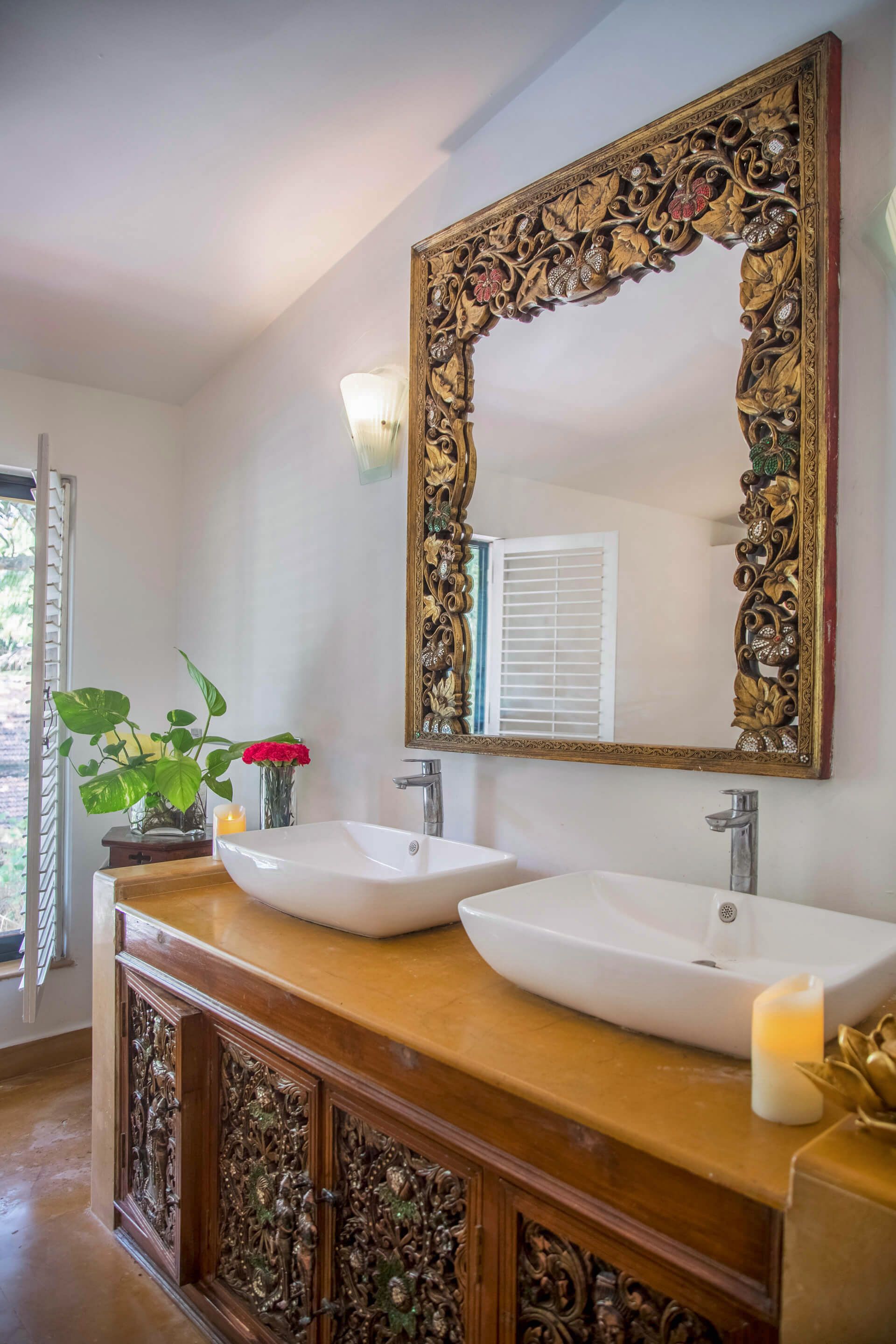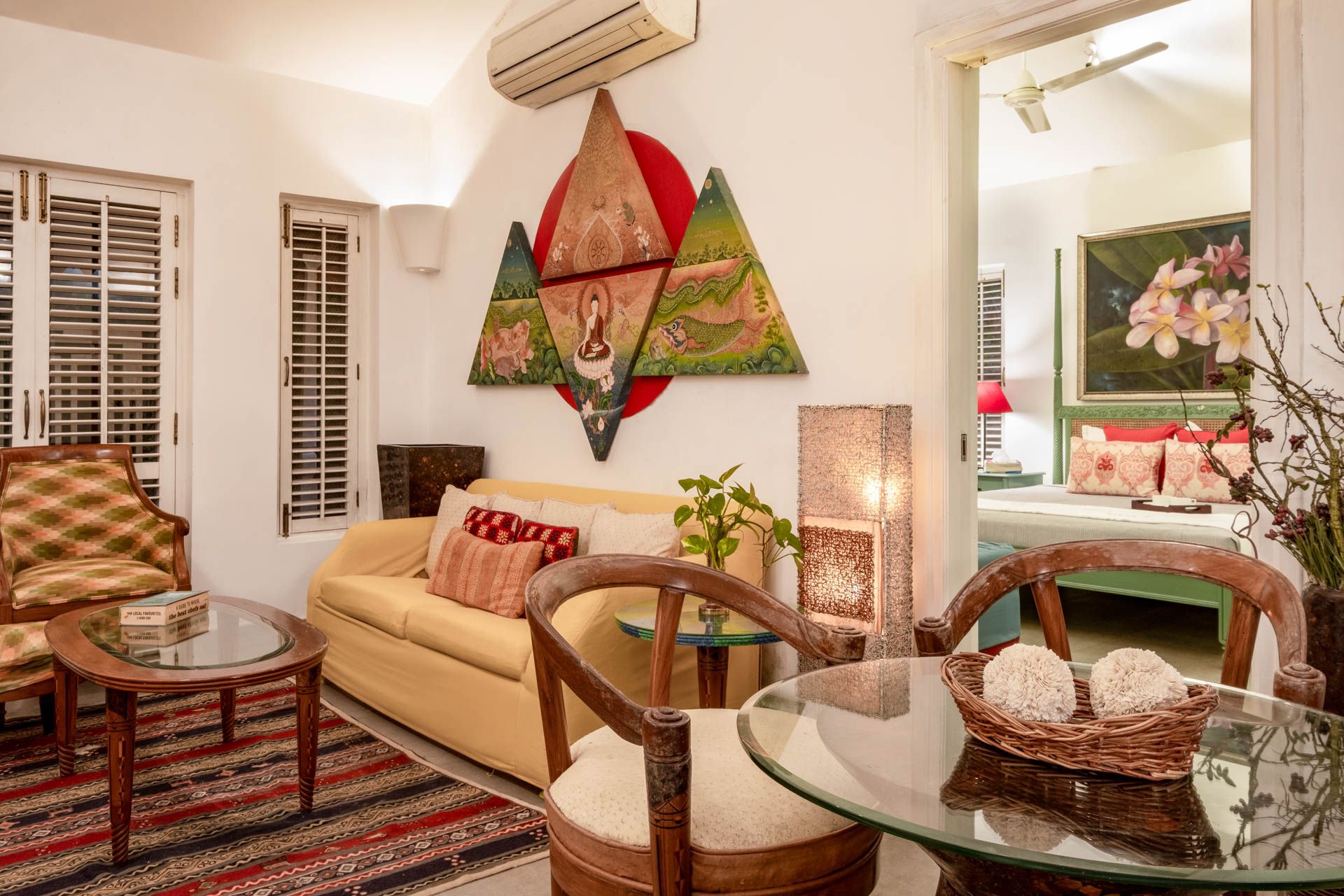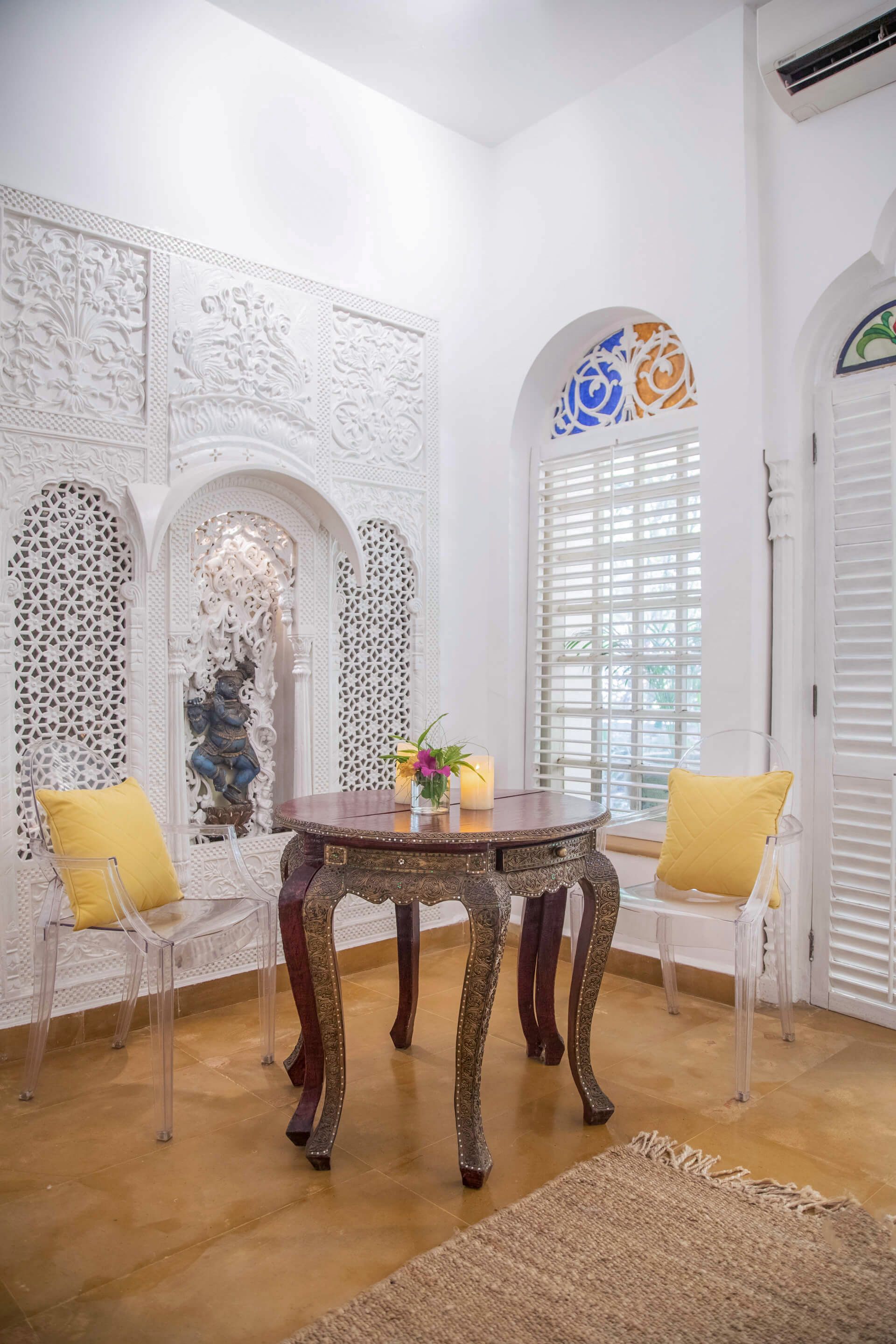 Every stay includes
Welcome
Housekeeping
Toiletries
Sheets & Towels
Caretaker
Breakfast
Security
Private Pool
Coffee Machine
Music Player
Gas Hob
Oven
Washing Machine
View All Amenities
Room layout
Bedroom 7
King size bed
Bedroom 6
King size bed
Bedroom 5
King size bed
Bedroom 4
King size bed
Bedroom 3
King size bed
Bedroom 2
King size bed
Bedroom 1
King size bed
House rules

A COVID test, antigen or PCR, done 48 hours prior to check-in is mandatory for guests who are not double-vaccinated and kids above 5 years of age. Guests testing positive for COVID will not be allowed
Early check-in: While our usual check-in time is 3:00 pm, you may check-in from 1:00 pm onwards without an extra fee. If you wish to check-in between 10:00 am to 1:00 pm, an early check-in fee of INR 10,000 will be applicable. If you wish to check-in earlier than 10:00 am, the full per night rate will be applicable
Loud music will not be allowed post 10 pm
Pool can be heated on request and will be chargeable. Guests who would like to use this facility need to inform the staff 24 hours prior.

Guests, who are not checked-in or registered as guests of Lohono Stays are not allowed to sleep or stay overnight in the villa
*Please note: Early check-ins and late check-outs are subject to availability
Guests are responsible for his/her personal belongings and valuables. We request you to comply with the rules and regulations to make your stay in our villa comfortable
Late check-out: While our usual check-out time is 11:00 am, you may check-out till 1:00 pm without an extra fee. If you wish to check-out between 1:00 pm to 4:00 pm, a late check-out fee of INR 10,000 will be applicable. If you wish to check-out later than 4:00 pm, the full per night rate will be applicable
Smoking is prohibited in the villa. We recommend you smoke outdoors/ around the pool area. While smoking, kindly use the ashtray to dispose of cigarette buds, and take all necessary precautions to prevent a fire
Our fully functional kitchen can be used by the guests anytime during their stay
Our staff would be happy to purchase any additional items that guests may need
Breakfast is complimentary

Read more
Cancellation policy

Cancellation requests made between 60-30 days prior to the check-in date: 50% of the booking amount will be refunded
Cancellation requests made more than 60 days prior to the check-in date: 80% of the booking amount will be refunded

Credit may be offered under certain circumstances. Please read the complete Terms & Conditions for details
Refunds will be provided only for bookings where the complete amount has been paid. If a partial payment has been made, no refund will be provided
Cancellation requests made within 30 days of the check-in date: No refund will be provided

Read more